I don't know about you, but any excuse to drink more coffee I am all for! One day I splurged and bought a Starbucks cold brew to-go cause… treat yo self! As I was drinking it, my home decor loving self thought "I could totally use this bottle in a DIY." I decided to treat myself to two more Starbucks cold brews to make a wall planter out of them! Here's how I made it with links to everything you'll need!
Here are the SUPPLIES you will need:
~ 1×6 piece of wood cut to 21in
~ Brad nail gun with 0.5in brad nails
~ Screwdriver or drill
~ Stain of your choice ( I used special walnut and Liming wax )
~ Faux or real flowers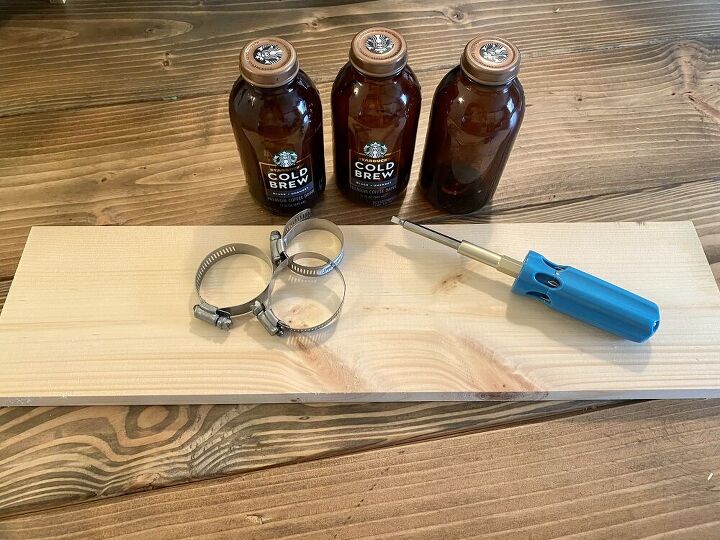 After collecting my three Starbucks amber bottles, I removed the tape and gave them a good washing. I headed to Lowe's and picked up three hose clamps. I then trimmed a left over piece of 1×6 wood to 21in.
I attempted to drill through the hose clamp, thinking I could just screw it to the board, but it was impossible to drill through. I used every type of drill bit I owned and nothing was getting through. So I bought the mounting brackets and secured the hose clamp to the board this way, which was way easier. In the process of doing this, I realized that the bottles were going to hang crooked this way. Therefore I decided to use 3 – 1×2 pieces cut to 2in. I placed each underneath the mounting strip, nailed to the board evenly spaced, so that the bottles would hang straight.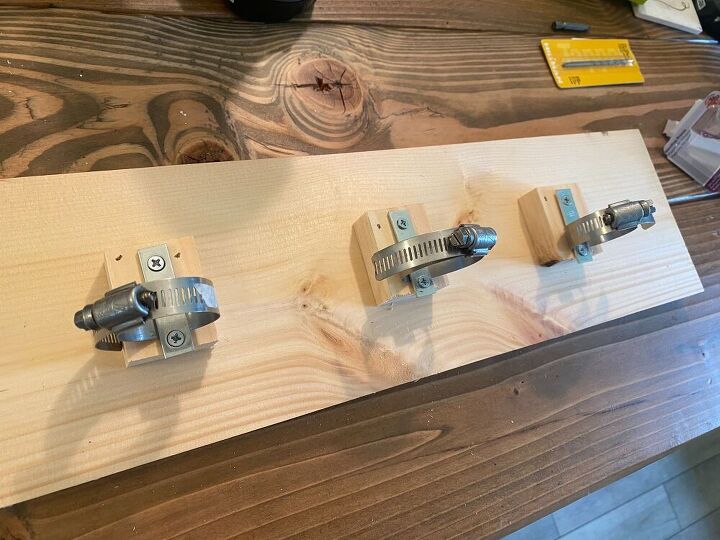 Personally, I like a distressed look. This part is totally up to you. My board was looking too pretty and perfect, and it needed to be roughened up. I went outside and quite literally just started banging it to give it a distressed look. I also used a multi tool to make some more dents and marks, you can use whatever you have to do this!
Then you're ready to stain. I used special walnut with liming wax overtop to whiten it just a tad. You can use whatever stain/paint you want!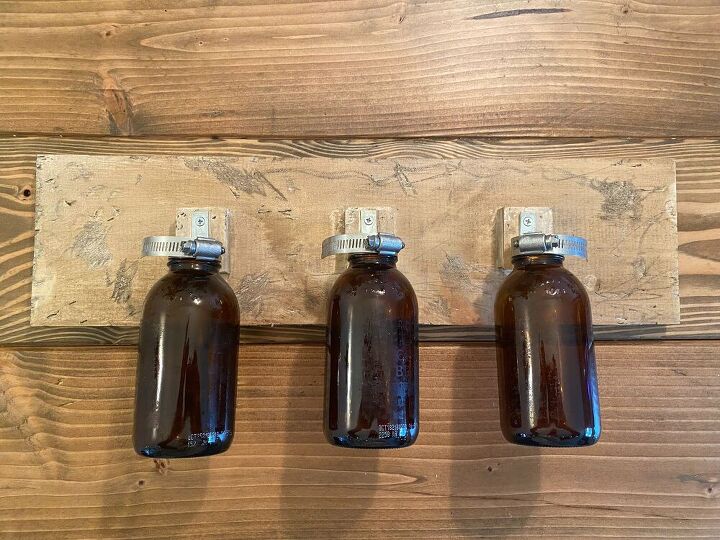 Then tighten your hose clamps around your Starbucks bottles tight to secure! Now you're ready to add some faux or real flowers. Here is how mine turned out!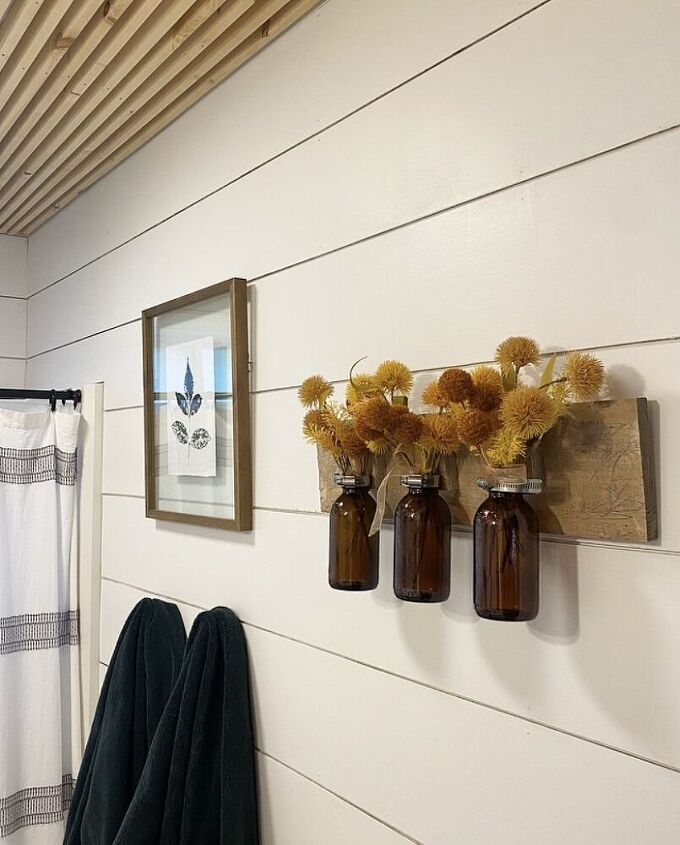 So if you're like me and love coffee, save your bottles and put them to good use! I love how this planter turned out! I may have to treat myself to a few more Starbucks cold brews! Follow me on Instagram @abbbclark_homeee for more DIYs and make sure to tag me if you give this coffee lover's planter a try!