A few Halloween's ago, as a new home owner with zero decorations, I drove over to my Mom's house and went shopping in her basement! While I was snooping through her decorations, I came across my little friend and soon to be new roomie… BOO!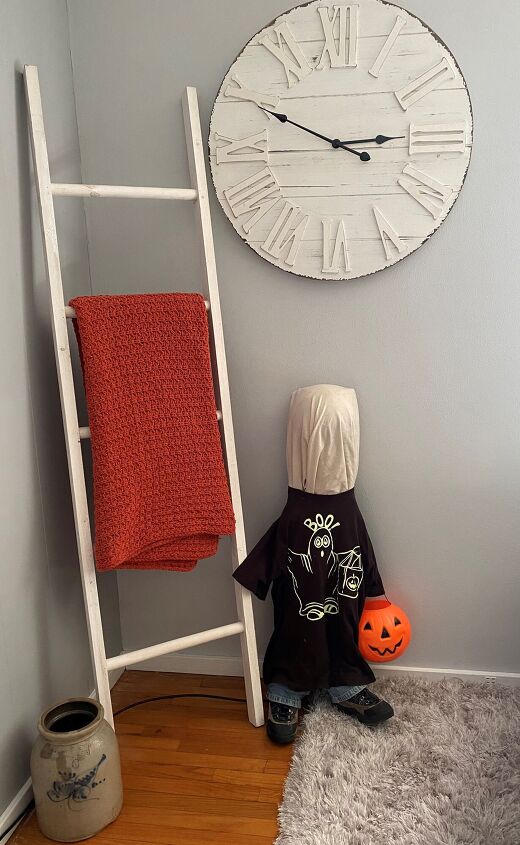 Now after having him for three Halloweens I took him apart to find out how on earth he was made, because I just love him! I took pictures while I re-made him and verified with my mother that this is indeed how you can re-make yourself a Boo! It is super easy!! First gather your supplies. Here is what you will need…
SUPPLIES:
~ 2 – 3ft Round Dowels (in the thickest width you can find) mine are about 3/4in thick
~ Kids overalls (check your Salvation Army)~ Old Sneakers
~ 2 – 2in screws
~ Volleyball
~ Duck Tape
~ An old sheet or drop cloth
~ A kid's Halloween Shirt (mine happens to say Boo) you can use any shirt you like!
~ Clothespins (I needed 3)
~ Candy Bucket
Once you've gathered all of your supplies you're ready to start! Start by taking your dowels and screwing them into your shoes like below…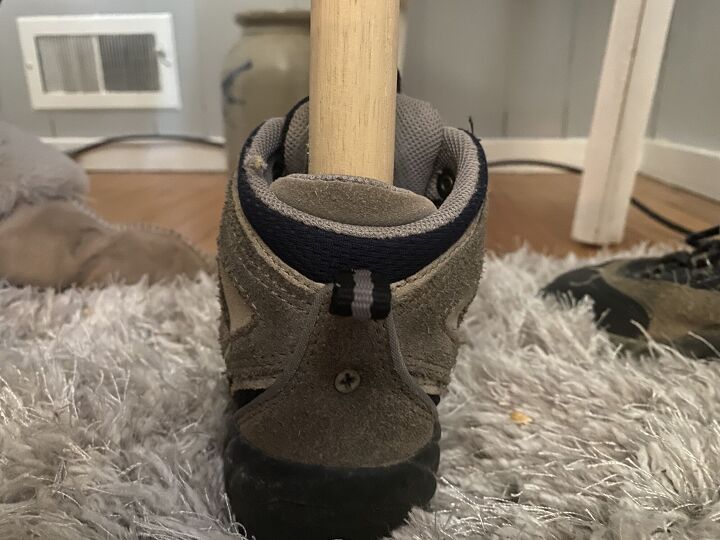 This will keep your Boo nice and stable on his feet 😉 You can also stuff your shoes with rocks/marbles etc. to keep him weighted down! Now that each of your dowels are screwed into each shoe you will take your overalls and tape the straps of your overalls to the tops of your dowels. Put the overalls over your dowels as if they are your legs, just like pictured below. Then take your volleyball and tape it in the middle of the top of your dowels like below…https://9547b40112b66afb2ad2964c302df041.safeframe.googlesyndication.com/safeframe/1-0-38/html/container.html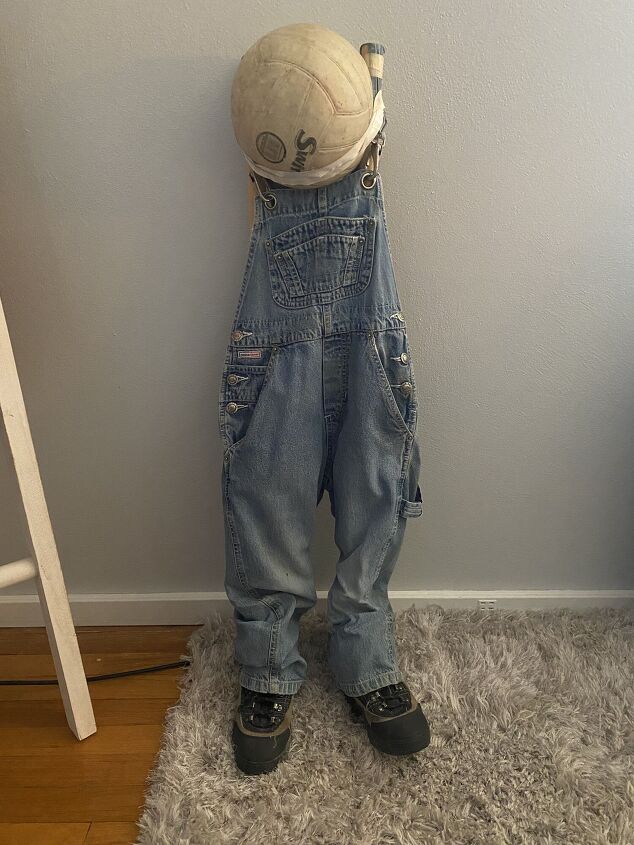 Now that the body of your Boo is made, he just needs to get dressed! You will then take your old sheet or drop cloth and just fold it up then place him over the volleyball! This will act as your head!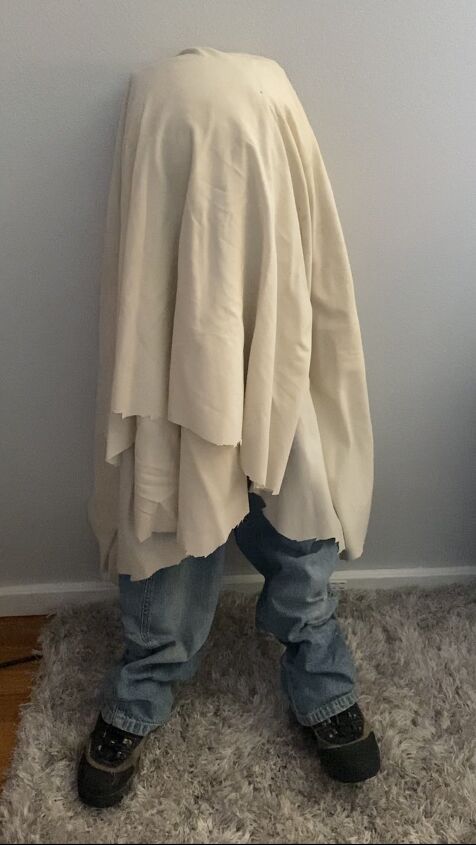 Next place your kids Halloween shirt over top of the sheet! The neck may appear a bit droopy so I used one of my clothespins to tighten the neck in the back!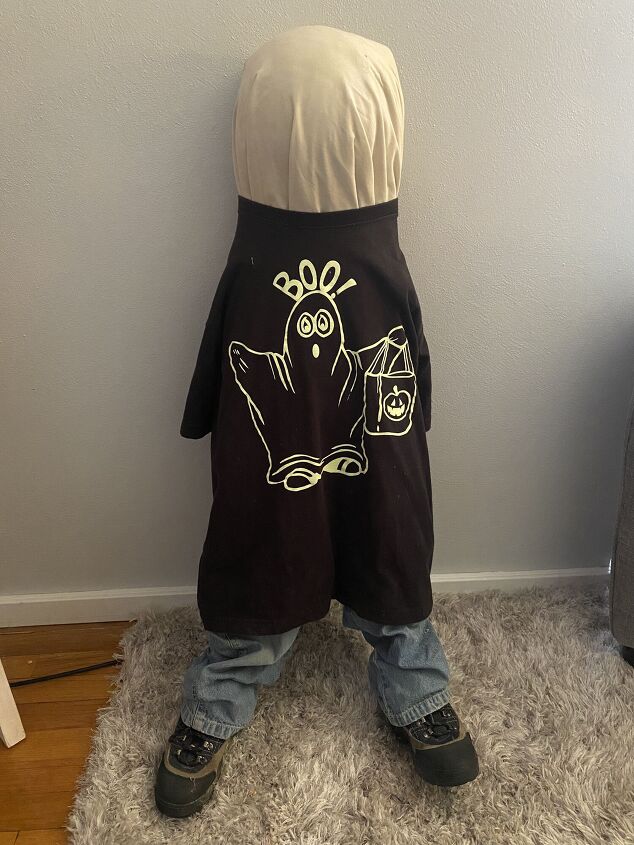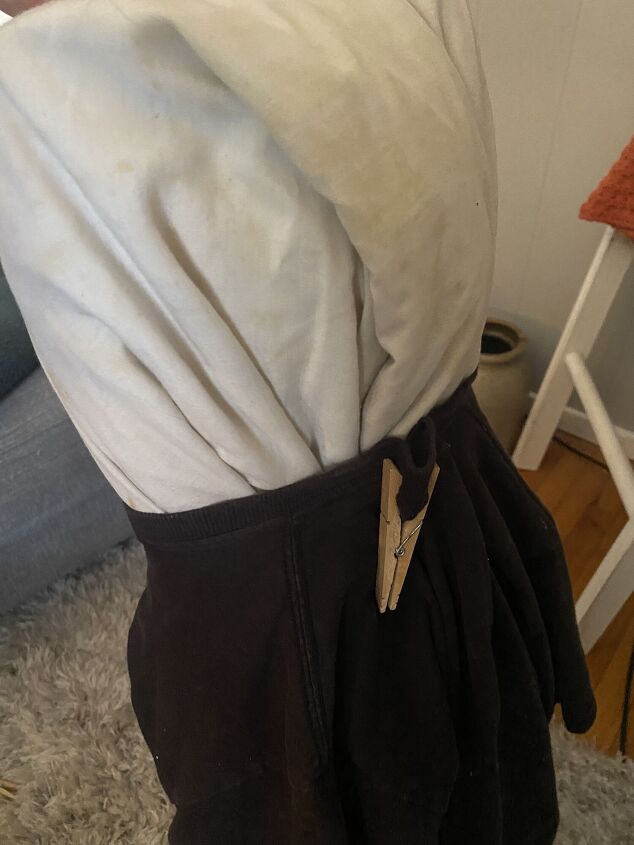 Now boo just needs something to collect his trick or treat candy in of course! So grab your bin and your last two clothespins and secure the bin to the inside of the shirt with your clothespins like below…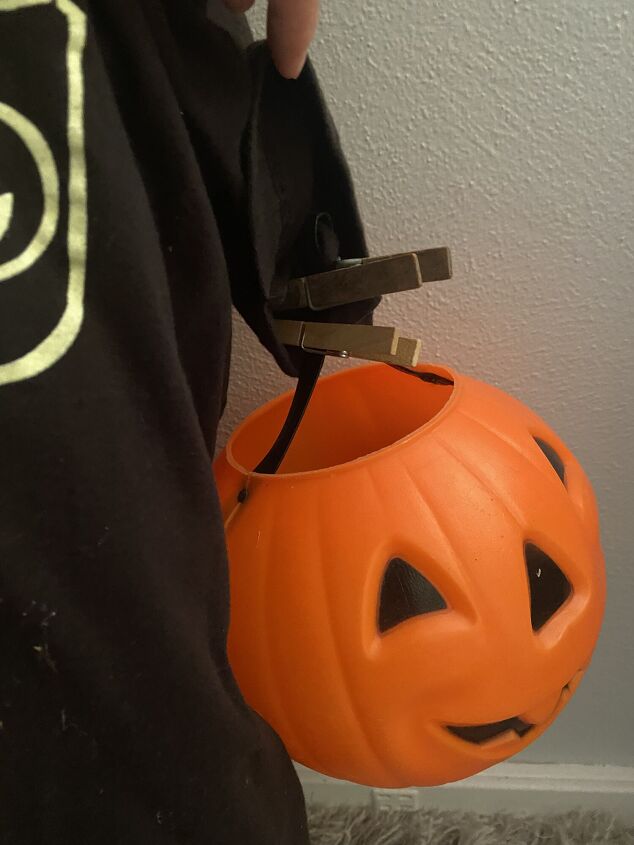 Then you're done, your Boo is complete! This really is the simplest yet cutest (or maybe spookiest) Halloween decoration in my house and I just love him!!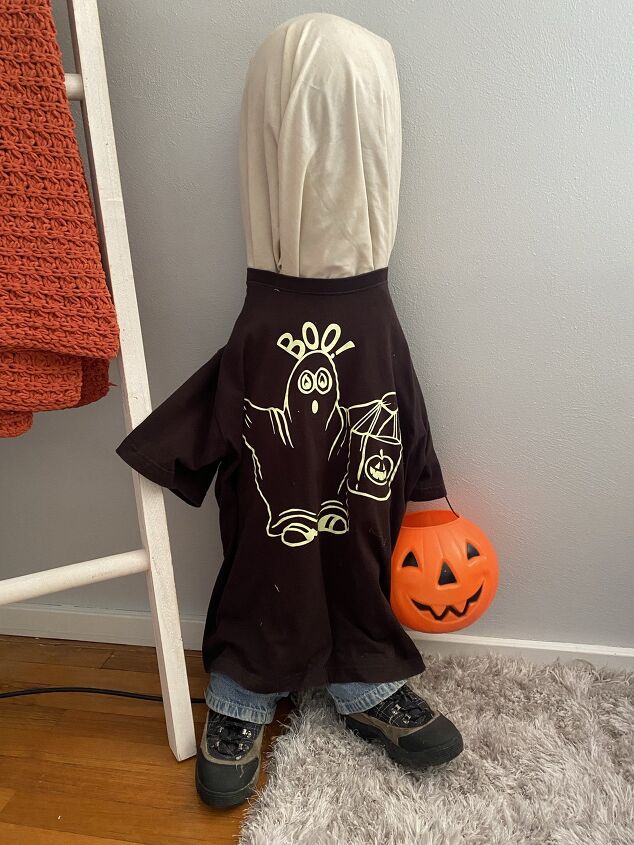 Follow me on Instagram @abbbbclark_homeee for more!